Virtus Entella Official App: the path forward Sport Digital Transformation for the "biancoceleste" club
// Developing a sport platform which provides a new loyalty and engagement model to complete the fan experience while creating new spaces of promotion for partner and sponsor
OVERVIEW
Virtus Entella is Italian football club founded in 1914. In its first ten years, Entella has become an important symbol for the identity of Chiavari.
Since 2007, thanks to the President Antonio Gozzi, Entella comes back to be protagonist of the Italian football and it is ready to build dreams for its fans, inside and outside the pitch. Today it is a Serie B team.
CHALLENGE
Virtus Entella has decided to invest in its Digital Transformation and has chosen the strategic and technological consulting of IQUII to build a new digital ecosystem which completes Fan Experience enhancing partners and territory.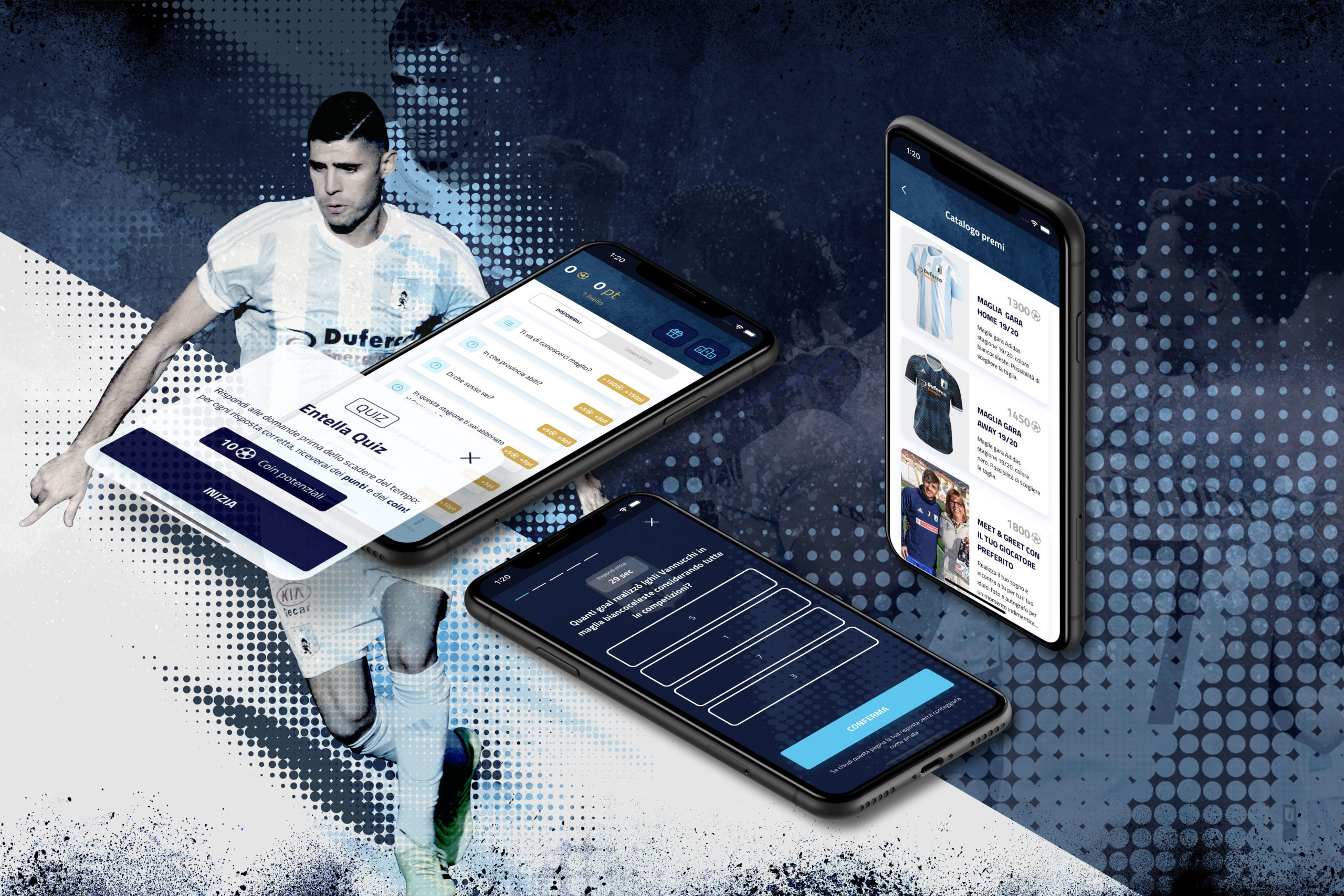 PROJECT
From the collaboration of the club with IQUII, its Official Digital Provider, stems Virtus Entella Official App, a mobile touchpoint based on the platform SportXP which provides fans information and all services about the club and its team players in a unique solution.
The mobile application has been developed to provide Entella fans an easy access to all services from a unique platform where Ticketing, eCommerce e Content Management are integrated.
By centralizing all data spread on different touchpoints owned by the brand, the sport platform allows club to activate marketing strategies more customized and developed on a data-driven approach, offering each fan a unique service.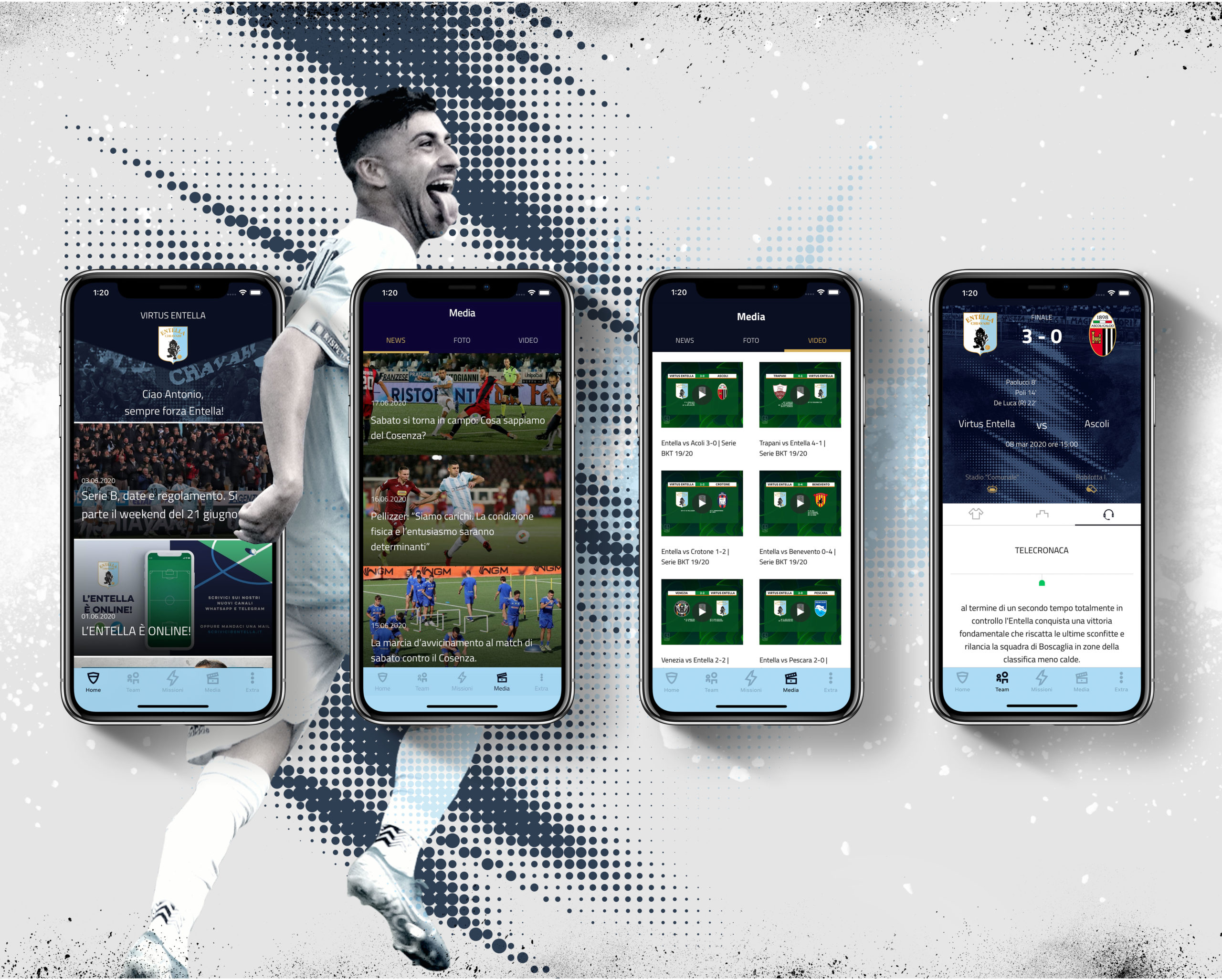 Then Fanize, the Loyalty and Fan Engagement platform developed by IQUII has been integrated to make fans protagonist of the club life through engaging gamification mechanics such as:
live quizzes;
instant wins;
micro games;
surveys.
Before, during and after the match: fans are always involved in a serie of highly-profiling games and quizzes on the Entella world. The best players can win awards and special experiences described on the catalogue thought on Virtus Entella to offer a further space of promotion and a direct channel for selling for partners and sponsors.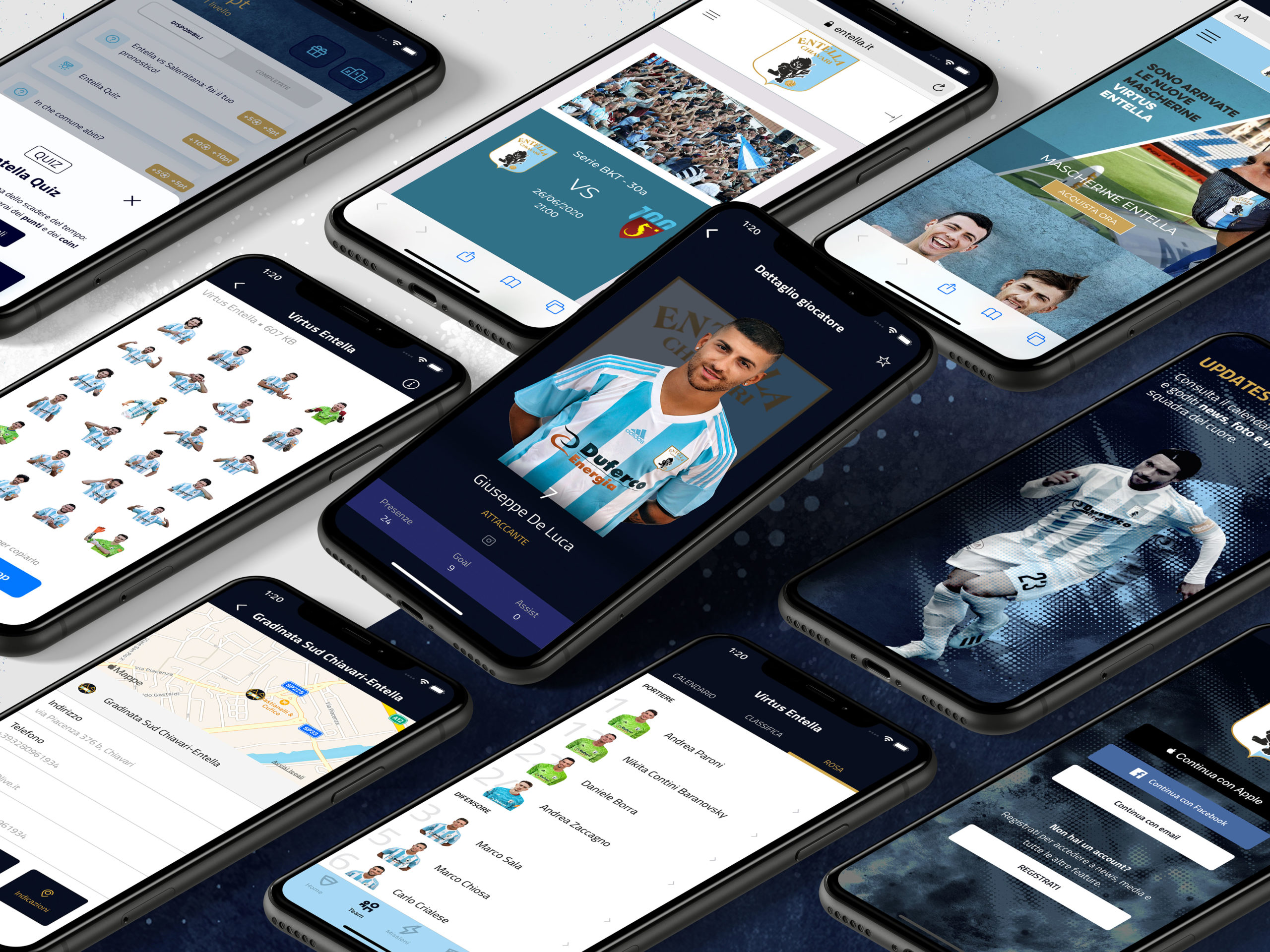 RESULTS
At the restart of the Championship after a stop due to Covid-19, the club has a new Sport Platform and a strategic consulting that helps it to  communicate and provide services in a easier and ordered way.