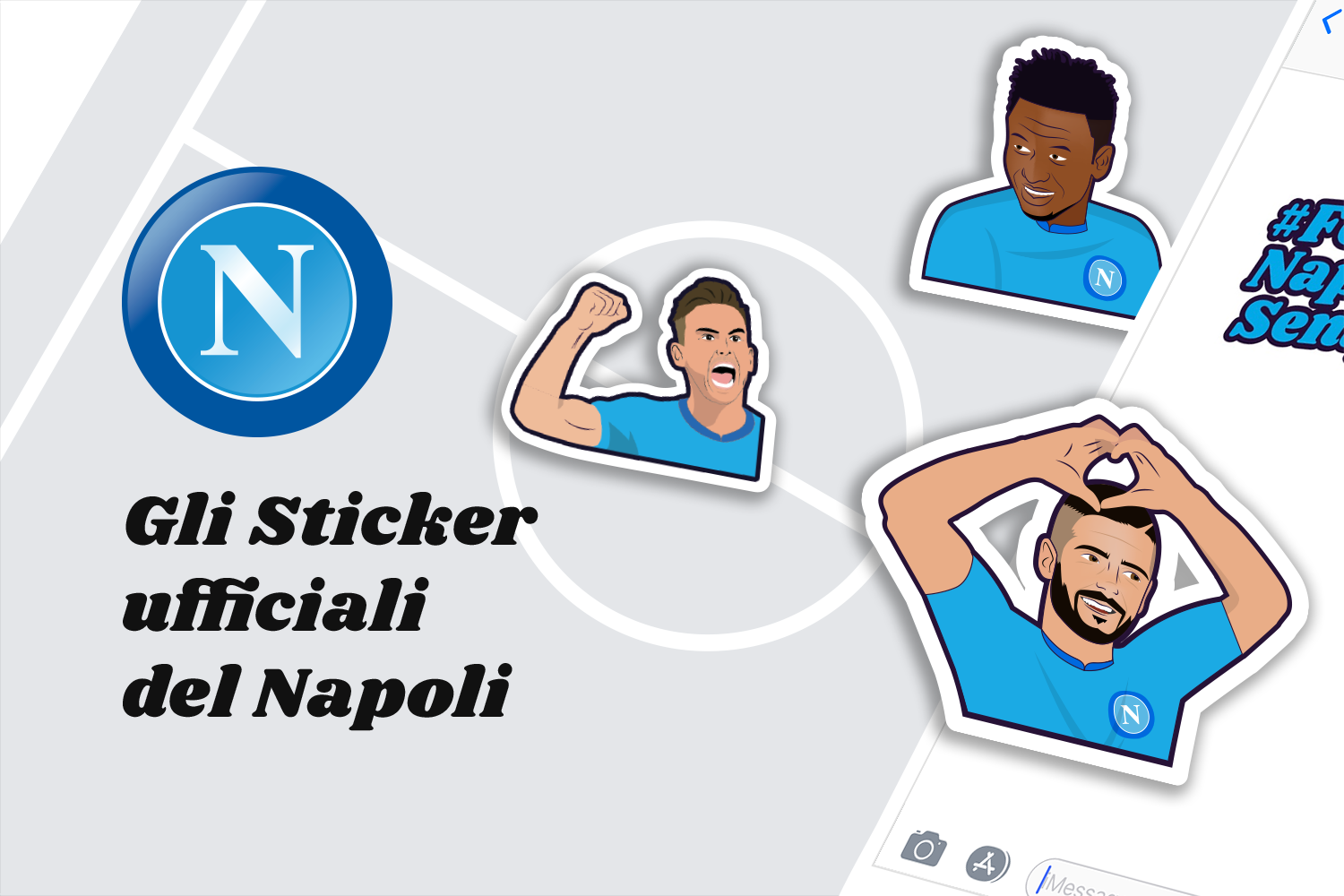 CLIENT: SSC NAPOLI
Expanding fan engagement opportunities
// Offering Napoli fans a tool to share their passion
OVERVIEW
SSC Napoli are a historic Italian club. Boasting 13 national and international trophies, as the proof of a long and important tradition, Napoli are in the 17th place of the UEFA ranking in 2018, and are, at this point, permanently among the top 3 in Serie A. The passion of the Azzurri fans for their club is globally recognised as one of the greatest, inextricably linking the club and the city.

FIELD
Sport
SKILLS
Design, Mobile App
CHALLENGE
SSC Napoli chose IQUII with the aim to increase the engagement among the fanbase in a simple and fun way, with a tool that is able, in the same time, to engage and entertain fans even during the non-matchday related moments.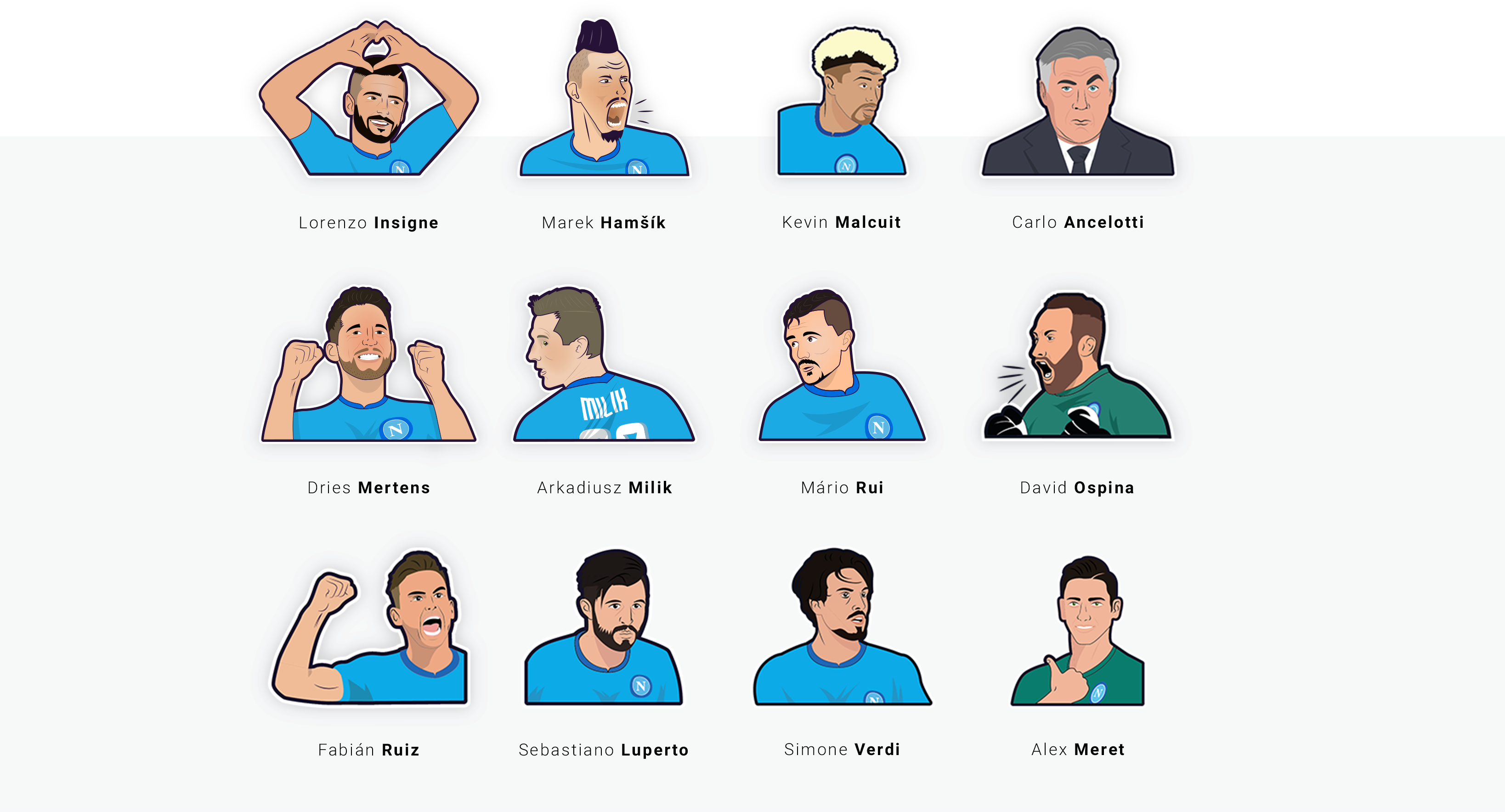 PROJECT
After an initial phase talking with the client and brainstorming, analysing the AS-IS of the mobile touchpoints of the club, we opted for a double solution:
an iOS and Android keyboard, to send stickers on the main messaging apps such as Whatsapp, Telegram, Messenger, etc;
an app for iMessage, through which iPhone and iPad users can send stickers, animating and customising them with effects and reactions.
The stickers are entirely designed by our project-dedicated graphic team, drawing the SSC Napoli protagonists with originality and creativity, to give the Azzurri fans the possibility to communicate their emotions through their favourite players, sharing their passion with friends.
We took advantage of the new features made available by iOS11, integrating the stickers within iMessage: indeed, the Apple messaging app allows to add stickers in the conversation, enhancing the interactivity and the engagement.
Moreover, to fully answer the users' needs, we took the stickers also outside the Apple messaging app, creating a proper keyboard to use the stickers in the most used messaging apps.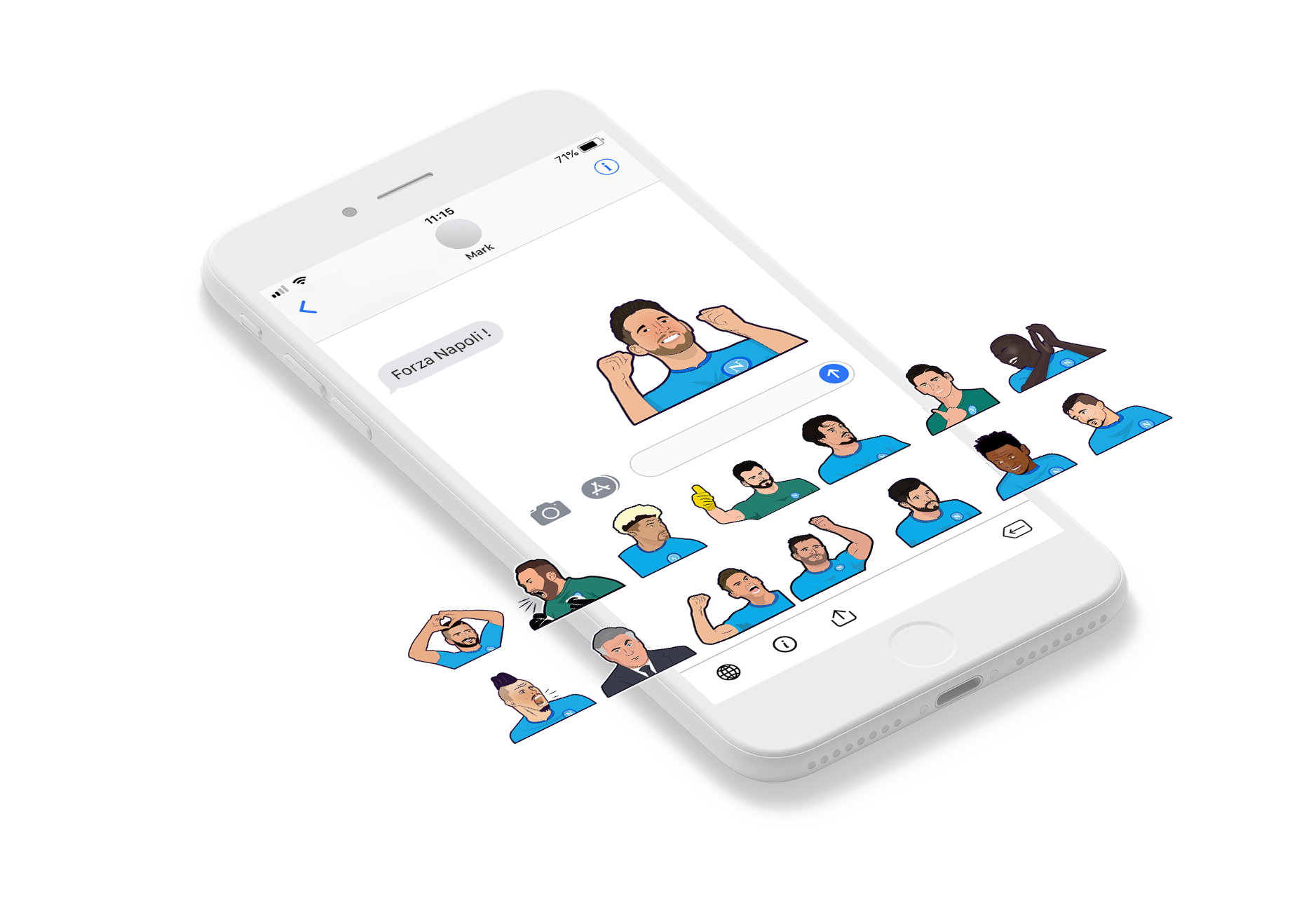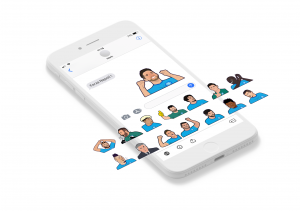 RESULTS
Napoli fans welcomed with enthusiasm the possibility to use stickers, and the app results prove it completely:
the app has been downloaded more than 6000 times (iOS + Android);
the positive feedbacks received in stores are the proof of the great appreciation showed by fans: an average rating of 4/5 stars has been given on Google Play.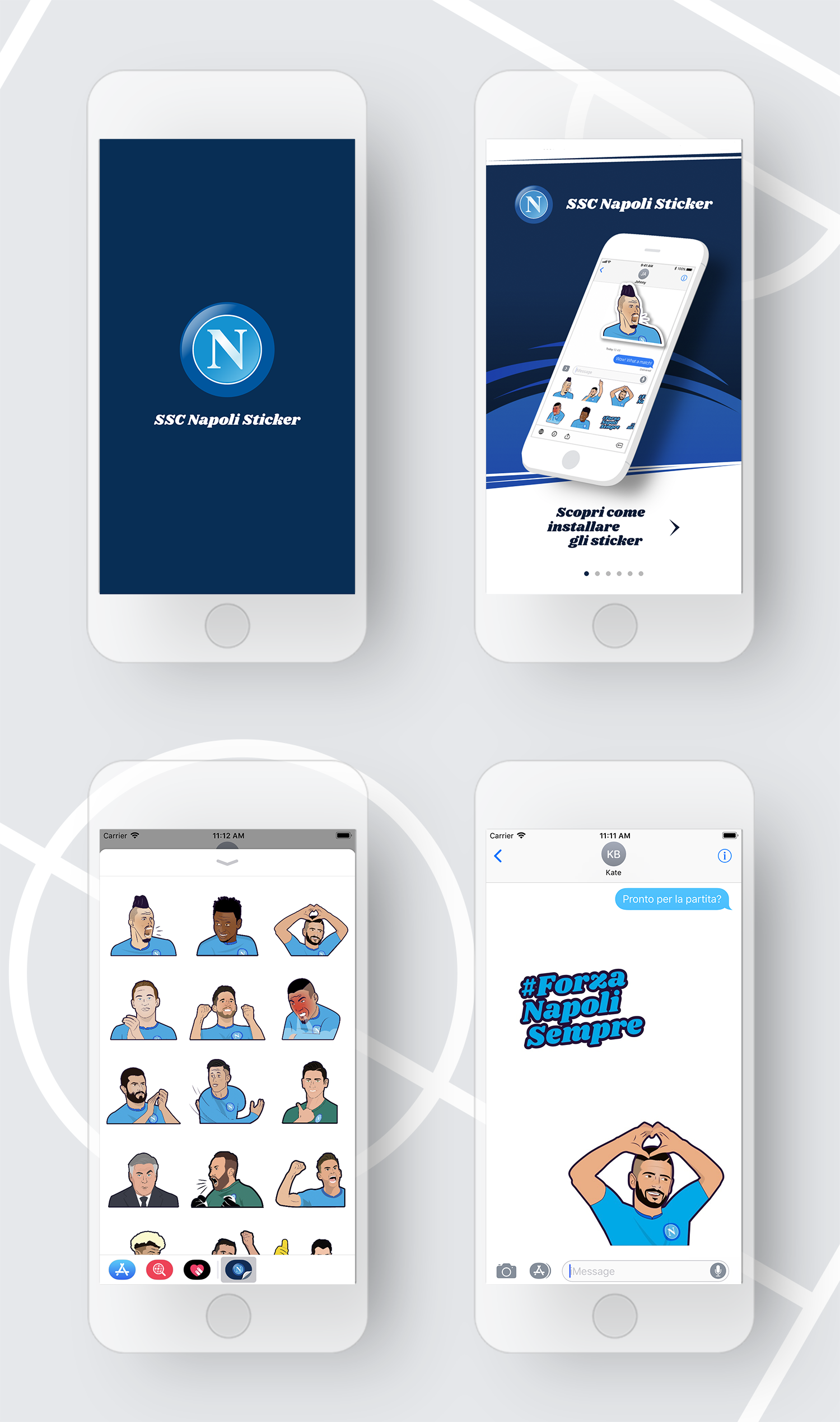 EVOLUTION

The project of the SSC Napoli dedicated keyboard has been designed to:
offer fans a completely branded communication tool;
allow the club to reach their fanbase on a daily basis, in a non-invasive but effective way in terms of engagement and interaction, opening to a new way to show the passion for the team;
create a complete app ecosystem, in a coordinated and integrated way;
anticipate future fan engagement initiatives to create new in-app monetization leverages.